Man claiming to know athlete says WTA head ignored mail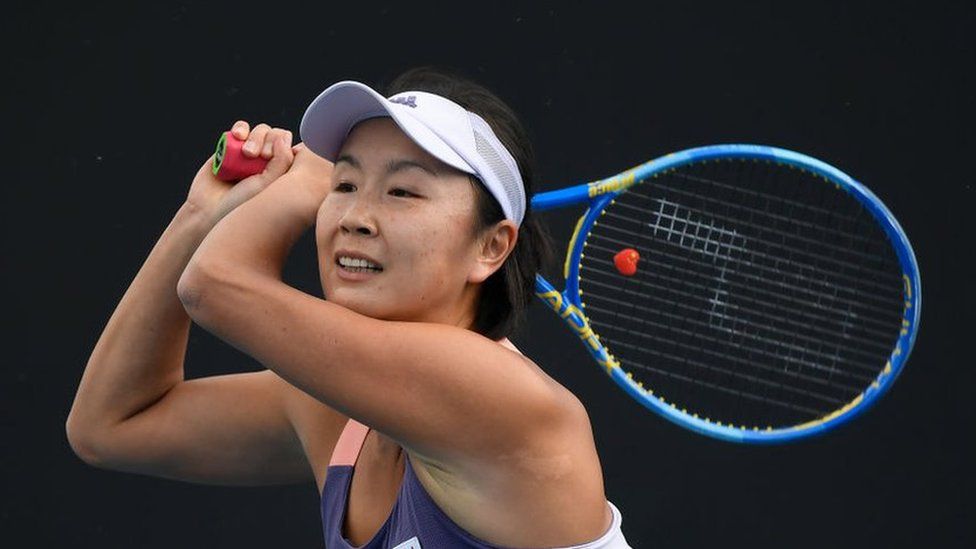 A man claiming to be an associate of Chinese tennis star Peng Shuai has accused the head of the Women's Tennis Association (WTA) of ignoring an email from her.
สมัครสมาชิก slotxo We have slot games for you. Play more than 200 slots, such as slot machines, multiplayer slots, SLOTXO has an easy-to-understand gameplay.
Ding Li tweeted a screenshot of mail he claims she wrote to WTA chief Steve Simon asking not to be "disturbed".
Ms Peng disappeared from public view after accusing former Vice-Premier Zhang Gaoli of sexually assaulting her.
The WTA has led a chorus of voices demanding proof of her safety.
Ms Peng, 35, who is one of China's top tennis players, had earlier this month written a 1,600-word post on Chinese social media platform Weibo, where she laid out her allegations against the 75-year-old Mr Zhang.
This is the most significant case of its kind in China's slow-moving #MeToo movement.
Little is known about Mr Ding, who claims he is friends with the tennis star. He is reportedly a senior executive of a company that organises sport events and manages athletes, and his relationship to her is also not clear.
He said Ms Peng had sent an email to Mr Simon, in which she said: "At the moment I do not want to be disturbed, and especially [can you] not hype up my personal affairs. I hope to live quietly. Thank you again for your concern."
In an email interview with the BBC, Mr Ding alleged that Mr Simon had received the emails but "avoided" her.
He also claimed Mr Simon had given her contact details to more than 10 tennis players as well as media outlets, causing her to be "bothered" by many phone calls.
This, he said, was "a very big factor" in why she was not talking to Mr Simon.
The BBC has approached the WTA for a response to Mr Ding's allegations.